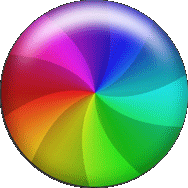 Use a Mac for work or play? Want to learn how to use it better?

Who:
New / Beginner Mac users
Recent "switchers" (just gave up your WIndows PC for a Mac)
Long time Apple users looking to pick up new skillz
Basically, if you use a Mac, there's something in here that will be valuable for you.  Promise!
What:
Mac OS X Basic Training
We'll cover basic navigation, window-management, tip&tricks, keyboard shortcuts, helpful apps&plugins, turbo-charge your web-browsing, and more.
Bring your own laptop to the training (power will be provided) and receive personal instruction on best-practices and time-saving techniques to leverage the usability and power of your shiny Apple computer.
Snacks & beverages will be provided.
Registration is on a sliding scale (suggested $5—$20, no one turned away)
Space is limited, please RSVP to training@designslife.com or on Facebook

Where:
Green Dragon Firefighters Collective – Multimedia Lab
3968 SE Mall St. Unit A
Portland, OR 97202
(Off SE 39th, 1 blk North of Holgate, acc. by bus# 17 & 75)
When:  Monday June 29th, 2009 from 7p—9p

How:  Through the bottomless Mac knowledge of Mr. Joel A. Brock.  Joel has been a Mac professional for almost 10 years.  He has used his Mac for graphic design, website and web application development, software programming, and database/network administration.  He spends an inordinate amount of time reading about emerging technologies and workflow hacks.  So he thinks he knows a thing or two about working on Macs.  In fact, he's pretty sure he knows more than you.  Luckily he's not prideful and is willing to share his vast oceans of Mac experience with you!
Why:  Because a friend asked for a Mac training and it seemed like a good idea to open it up to others who could benefit from such a training.  And because it'll be lots of fun!