It's not as if you asked, but here are my latest delicious links, from June 8th 7:24pm thru June 8th 9:13pm: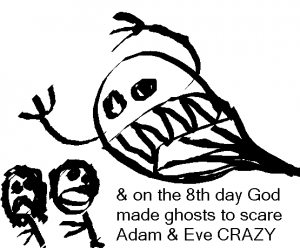 spare the: "the utmost man is but the mirror of the LORD" -The visual poetry of Donald Dunbar
[ Solution ] Remove Finder from Dock (Safe and Native!) – Cocoatech Forum –If you have ever wanted to make the Finder just go away, then read this.Since i've officially made the switch to Path Finder i have absolutely no use for the Finder. At all. So in my efforts to remove all traces of this vestigial app i stumbled upon iterations of the same trend. A forum thread that starts with the question "How do i remove the Finder icon from the Dock" and ends with no reliable, working answer, and scores of haters who just can't figure out why anyone would want to do such a thing and drown the thread in mean, unhelpful comments.

But the internet has reared it's majestic unicorn head and galloped to the rescue yet again. Thanks to the CocoaTech forum (makers of the aforementioned Finder-killer, Path Finder) we now have a working, native solution to this timeless woe.

Forrest Martin / Design / Illustration / Production / Portland, OR – Forrest's website is divine! Subtle usability touches (like the bucks nose) make this site flow like you've already been here before. But you haven't. Excellent artwork as well, with distinctive line, palette, and themes.