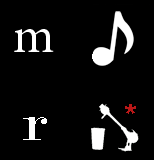 It's not as if you asked, but here are my latest delicious links, from June 29th through July 6th:
Sixty Symbols – Physics and Astronomy videos -Nurture your inner science nerd (you know you've got one). This neat directory of symbols includes fun and easy to follow videos explaining the mathematical, scientific, and astrological significance of each symbol, as well as additional trivia and fun facts.
Like teenagers, computers are built to hook up -Wake up and smell the acne-cream. Current technology is mimicking nature more and more as the gadgets learn to talk and share on many wavelengths. And as inter-connectivity becomes pervasive. The hooking up thing is just a funny (but apt) metaphor.