It's not as if you asked, but here are my latest delicious links, from August 31st through September 4th: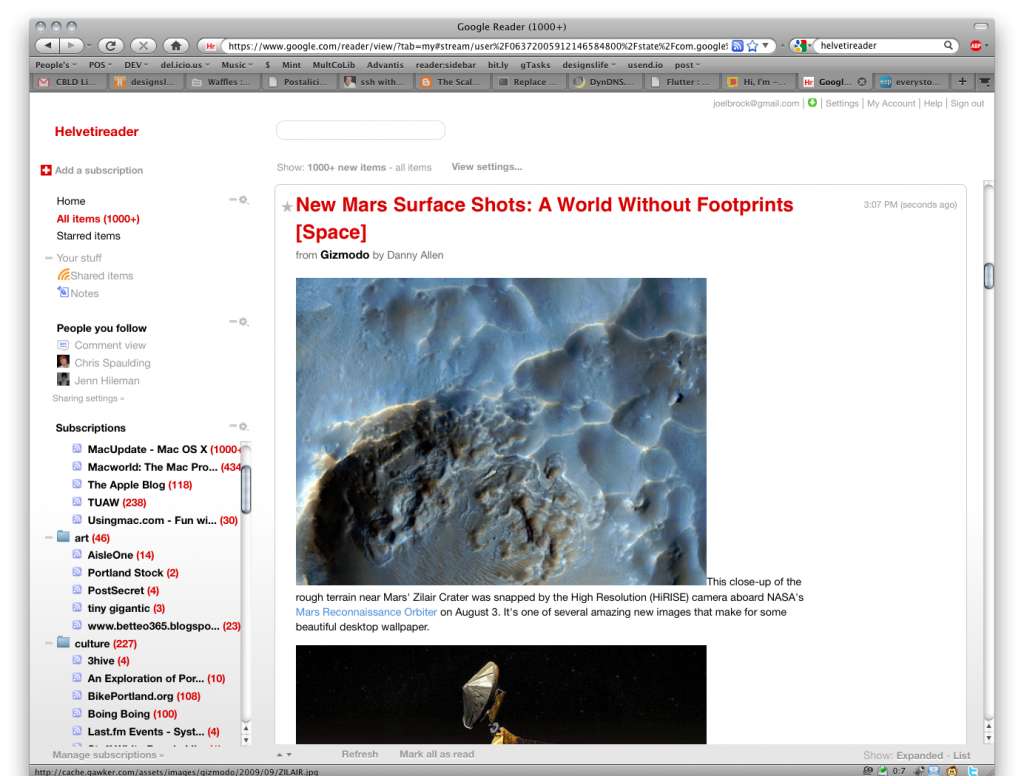 Helvetireader –

Do you love Helvetica? I mean, how does one love a type-face. Helvetica isn't about the font really, it's about an aesthetic. An austere, sparse, design. With minimal visual clutter, maximized for readability. Utilitarian. In our info-tastic world today these minimal motifs provide solace to our weary, over-laden minds.

I give you Helvetireader. Beautify the mainlining of information into your veins with minimalist aplomb.

Bright Neighbor -Bright Neighbor is on it's way to becoming the micro-community, über-regional, resource and sharing directory. Find gardens, rides, fruit trees, free junk. Think craigslist, but searchable by neighborhood, and without the scammers (yet).
Online Event Registration Management Service Software Ticketing System Free UK US Australia -A SUPER-flexible web app for creating event registrations and selling tickets. Extensive WYSIWYG design tools allow you to customize nearly every aspect of the published registration forms. Best part? If your event is free, then so is the app! Free as in BEER.