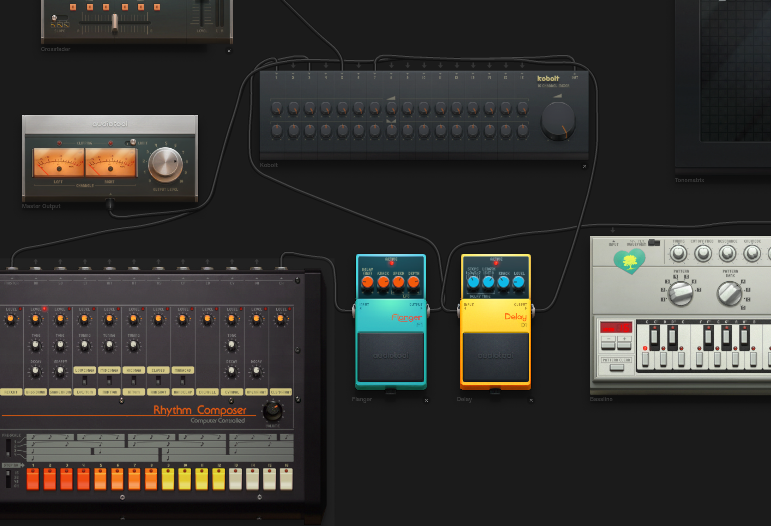 audiotool.com – Somehow, some developers figured out a way to build a pretty dang realistic array of music gear IN A WEB BROWSER.  And now you can play with it and be a musician too.
BEWARE:  Twice i've opened this page up, and twice i've emerged later to discover i had been listening to terrible homemade electronic music for a very long time.
Very addictive.  And very impressive.