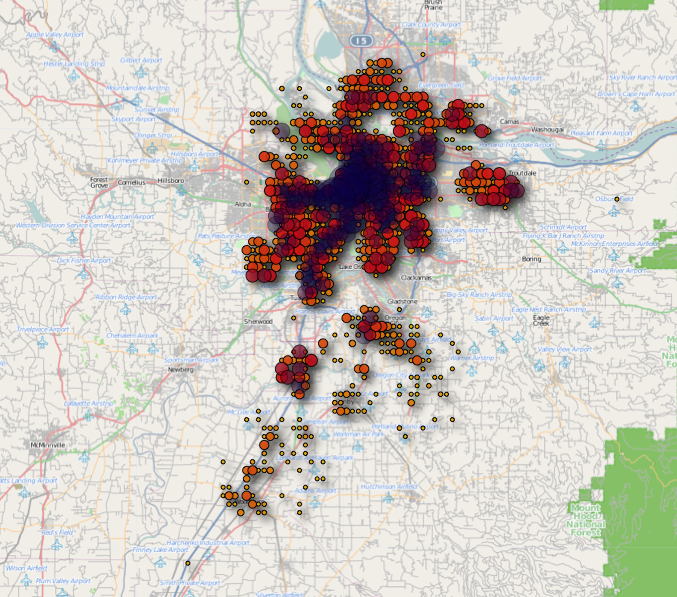 Yup, it's true.  Wouldn'ta believed it if i hadn't seen it with my own eyes.
This map is generated from a database file stored in a backup of my iPhone.  This is everywhere i've been in the NW Oregon/SW Washington since 9/22/10.
O, but don't worry, nobody is actually looking at this data, it's just piling up on your phone, all the time.   Unless you live in Michigan.
Read more about this matter or generate your own pretty/creepy map of your whereabouts at the iPhoneTracker website.
UPDATE:  the jailbreak community has beat Apple to the patch.  untrackerd will clear any old location data stored on your iPhone.  Requires no user interaction, just install it and it runs in the background.  Unless you LIKE being watched…  I know thats a thing for some people.